Sonor Teardrop "The New Beat" K170 Chicago
Sonor Teardrop K170 (plastic red), 1959/60, 20"x14" / 13"x8" / 16"x15" 3-ply beechwood with rerings, "one-owner" set, incl. D471 snare, 1-ply beechwood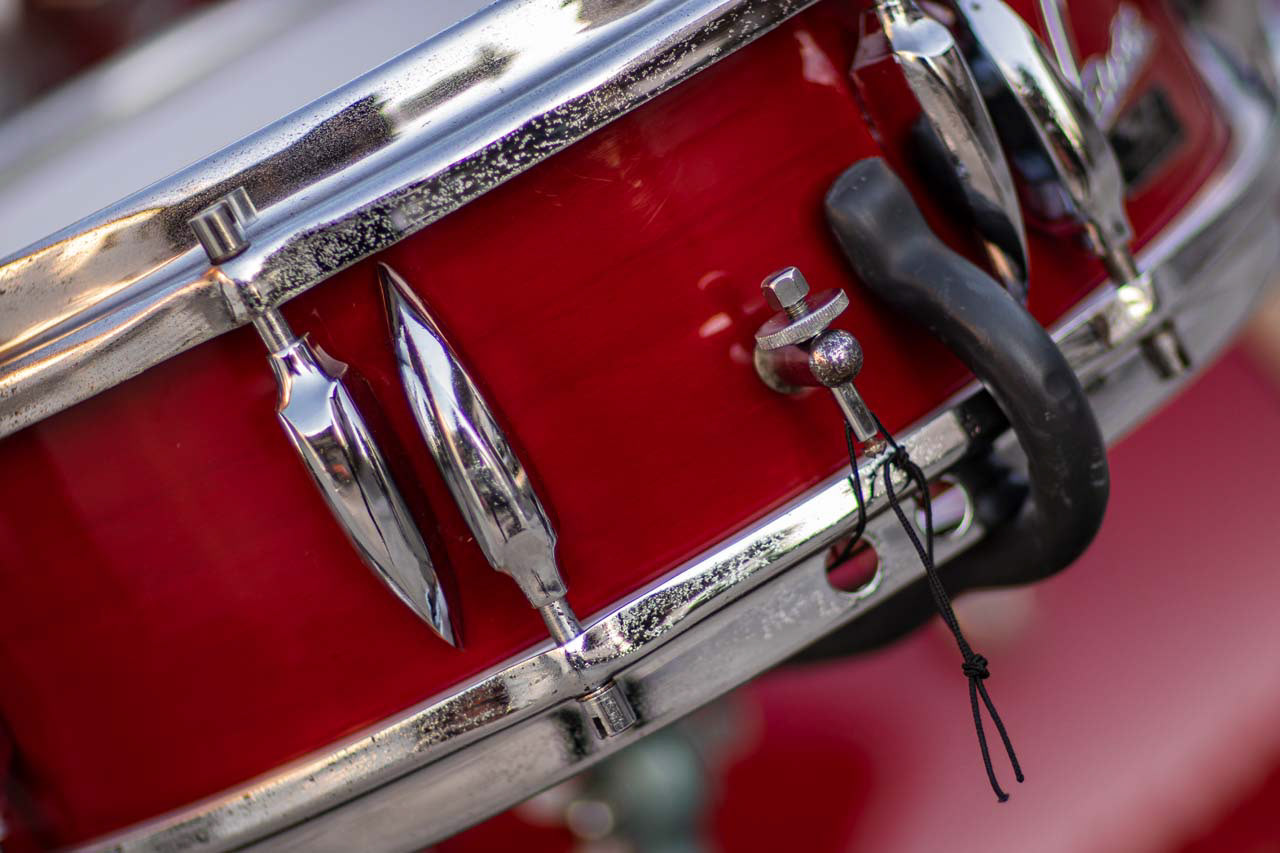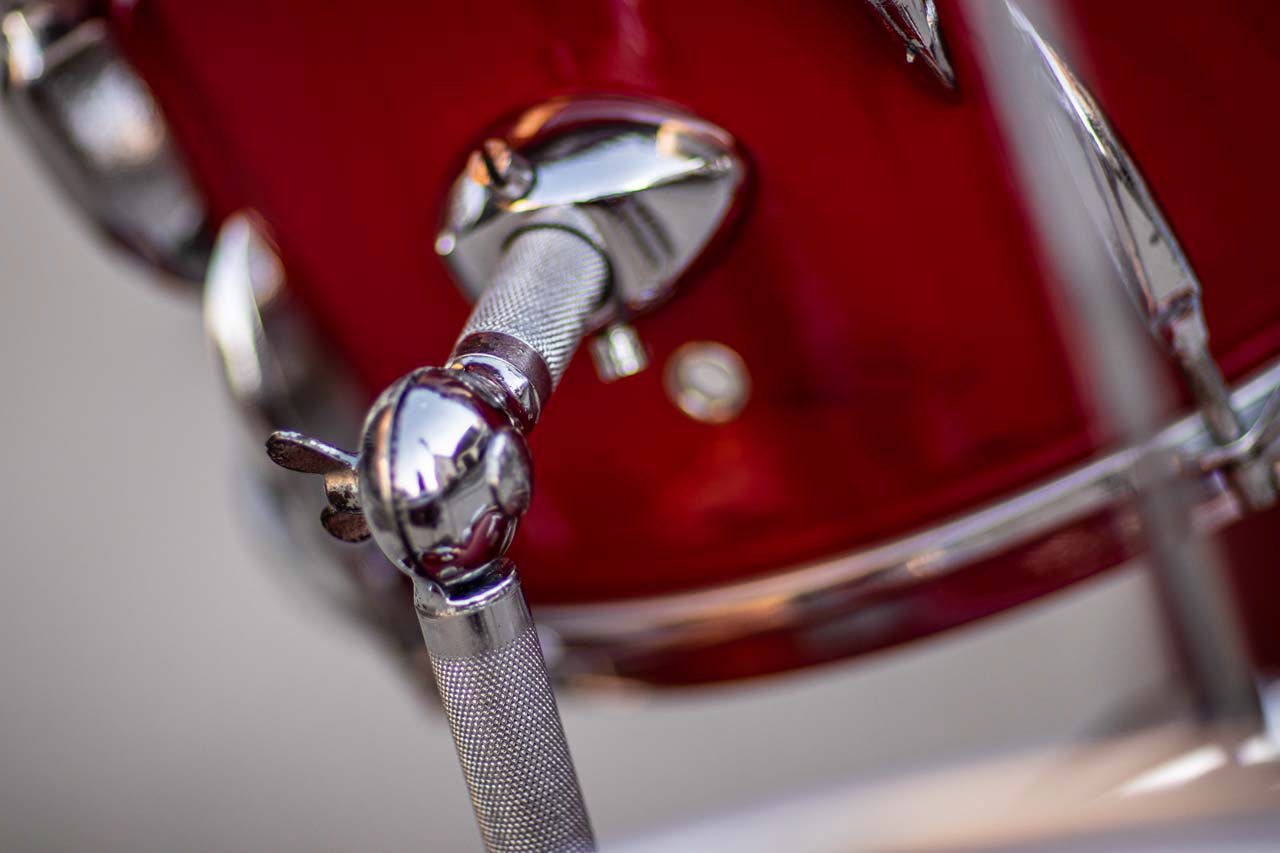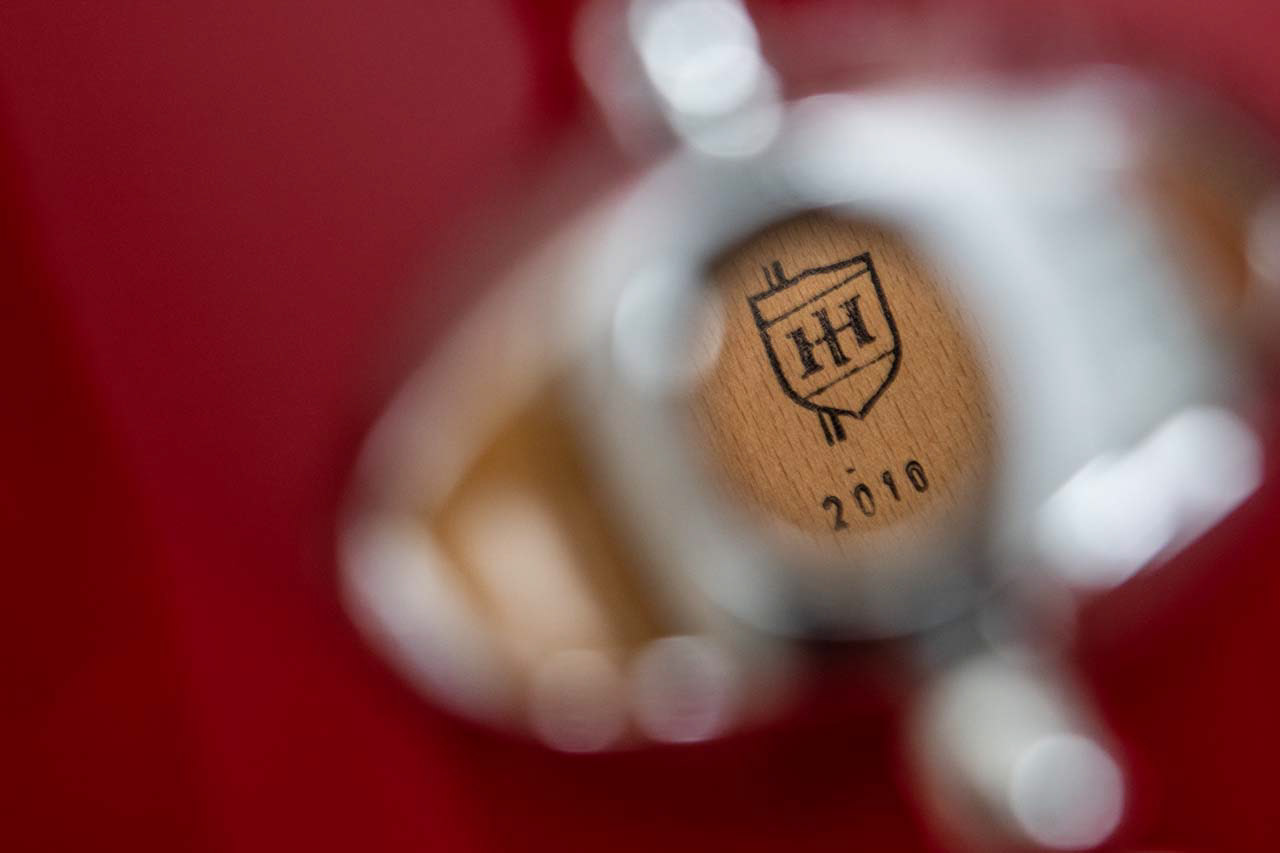 This New Beat drumset was used in a Vintage  Drums Comparison videoclip which was produced by Alex Höffken for the german website Bonedo.  The article
could be found here
.
During the lockdown season in March 2021 it also was played as a backline drumset for the streaming concerts in the Jazzclub Augsburg.
Sonor Teardrop K170 Chicago 
Sonor Teardrop K170W (schwarz-weiß), 1964, 20"x14" / 13"x8" / 16"x15" 3-ply beechwood with rerings, incl. D421 snare, 6-ply beechwood, set of bongos 9"x7" / 7"x7", complete set of standard hardware.
Sonor Swinger K132
Sonor Swinger K132SE (türkis/satin blue), 1971, 20"x14" / 12"x8" / 13"x9" / 16"x16", 6-ply beechwood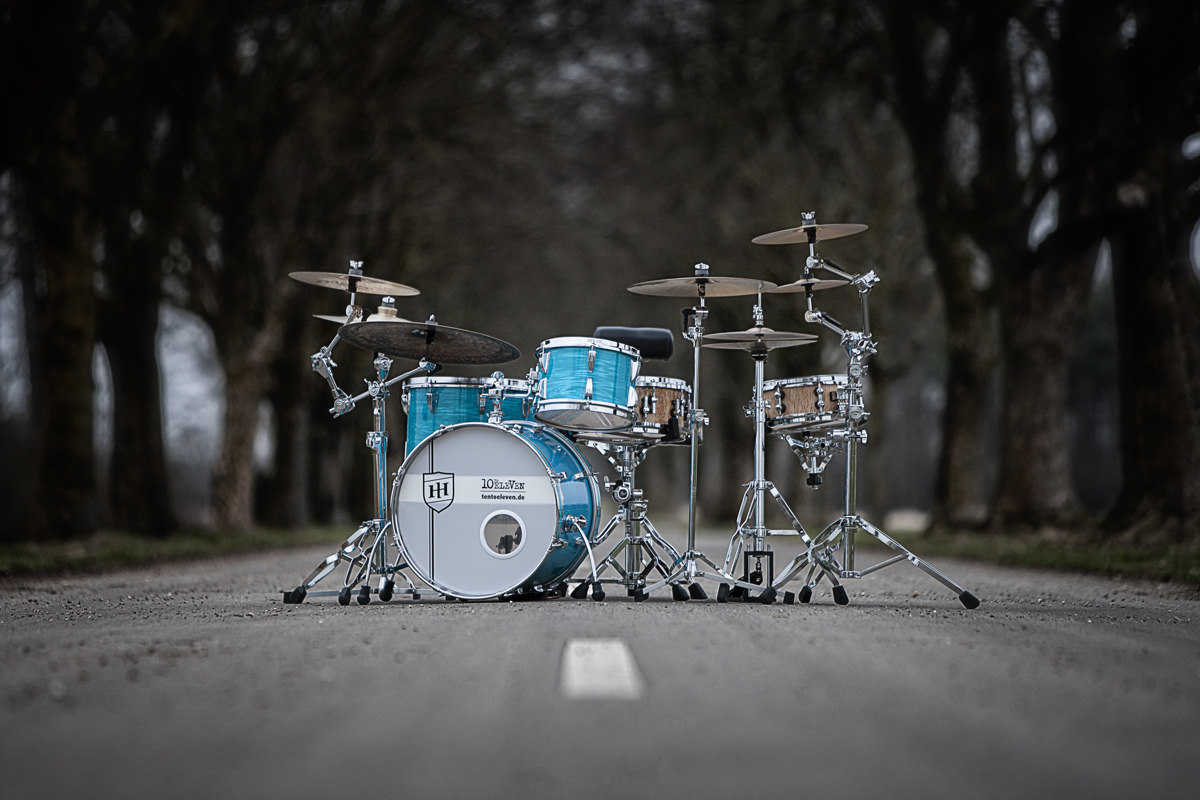 Sonor Swinger K130
Sonor Swinger K130SF (gelb/satin lemon), 1972, 22"x14" / 13"x9" / 16"x16", 6-ply beechwood, incl. Snare D410 14"x5" refinished with original wrap
Sonor Phonic
Sonor Phonic, 1979-82, 18"x14" /  10"x8" / 12"x8" / 14"x14" / 16"x16", 9-ply beechwood, refinished with rosewood veneer, incl. D500 14"x5" ferro manganese snare, complete set of Phonic hardware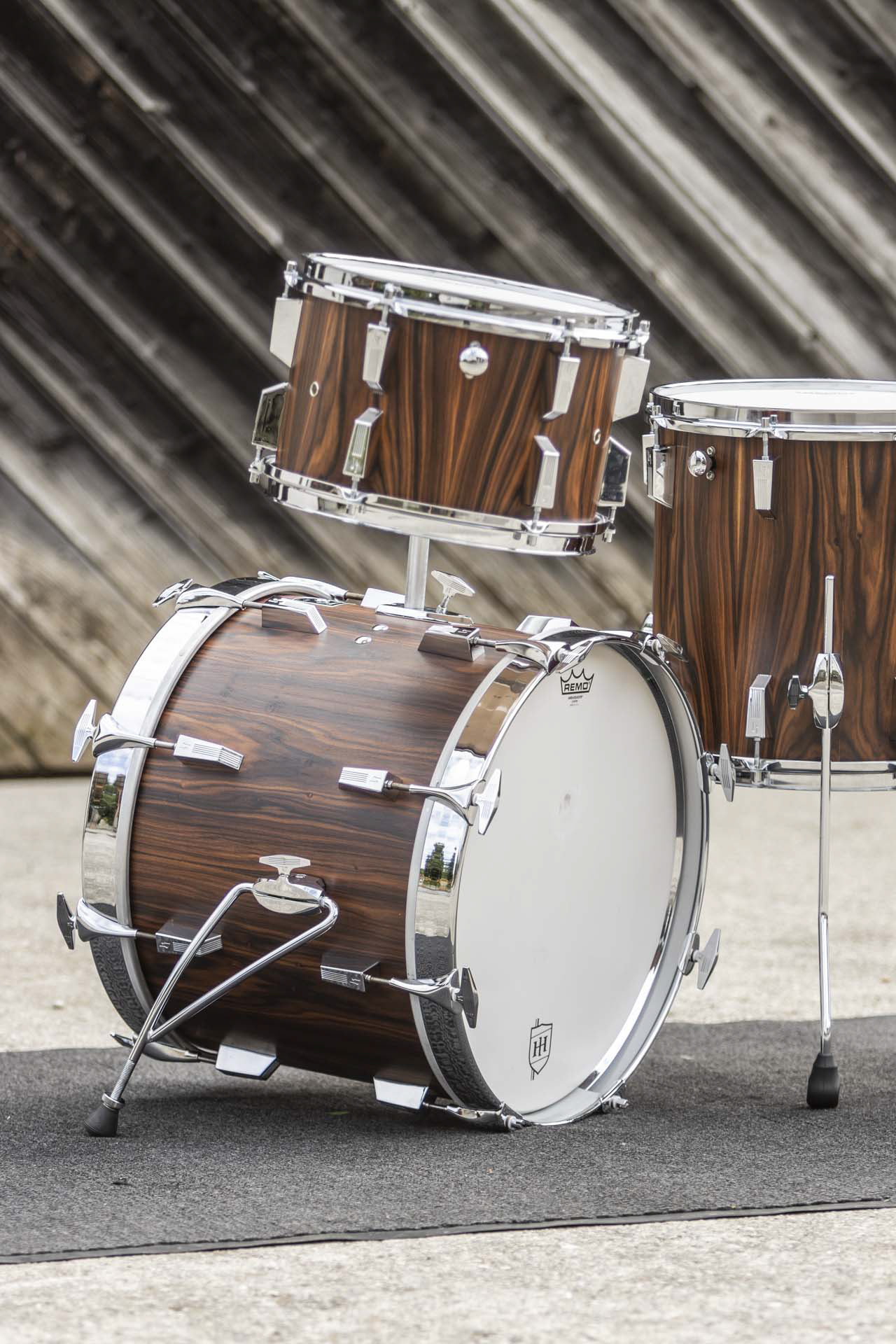 Sonor Prolite
Sonor Prolite 20"x17,5" / 10"x8" / 12"x8" / 14"x14" / 16"x16" plus additional 18"x14" bassdrum (converted floortom), 3-ply vintage maple shells with rerings with matte Nussbaum veneer, started building up this drumset in 2013 – still growing!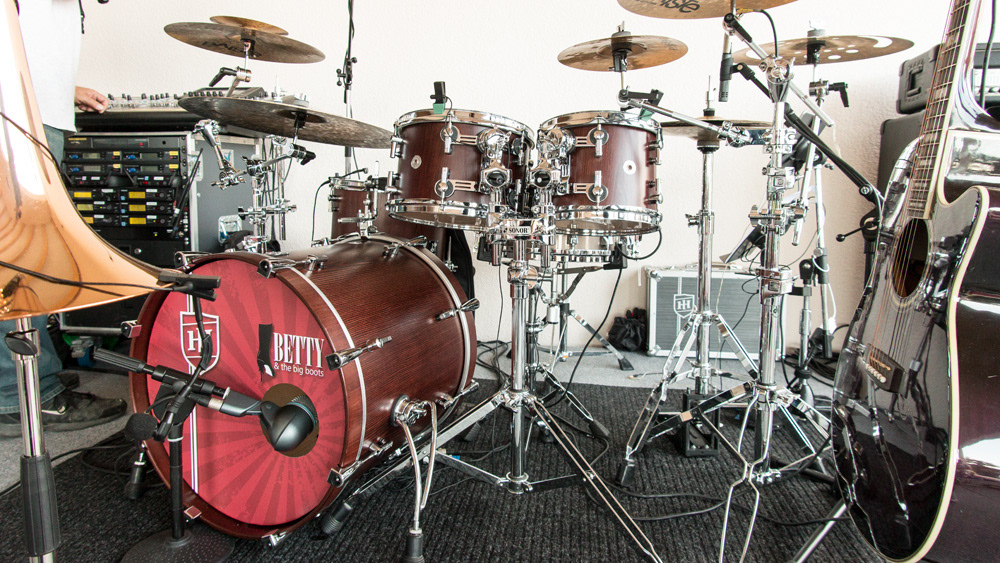 Pearl Masters Premium Legend
Also a special one! I got it from Pete York, Mr. Superdrumming and masterdrummer of the Spencer Davis Group and many others. I'm really proud to own and play a set of such a legend. The sizes are 24"x14" / 12"x8" / 16"x16", 5,4 mm thin maple shells, with a fantastic "Shimmer Of Oz" lacquer finish, build ca. 2012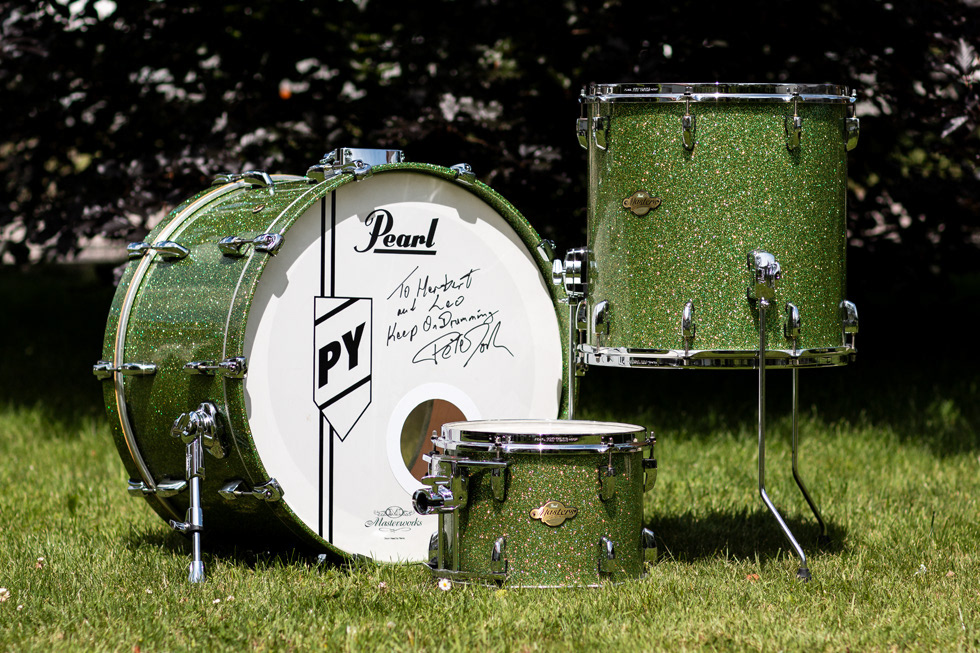 Pearl Session Elite SLX
This is the drumset I'm personally getting vintage with :-) 22"x16" / 10"x10" / 12"x10" / 14"x12" / 16"x14", 7-ply birch-/mahoganywood, 1992, initially lacquered in Pacific Blue, rewrapped in Delmar Black Sparkle. Great rockset!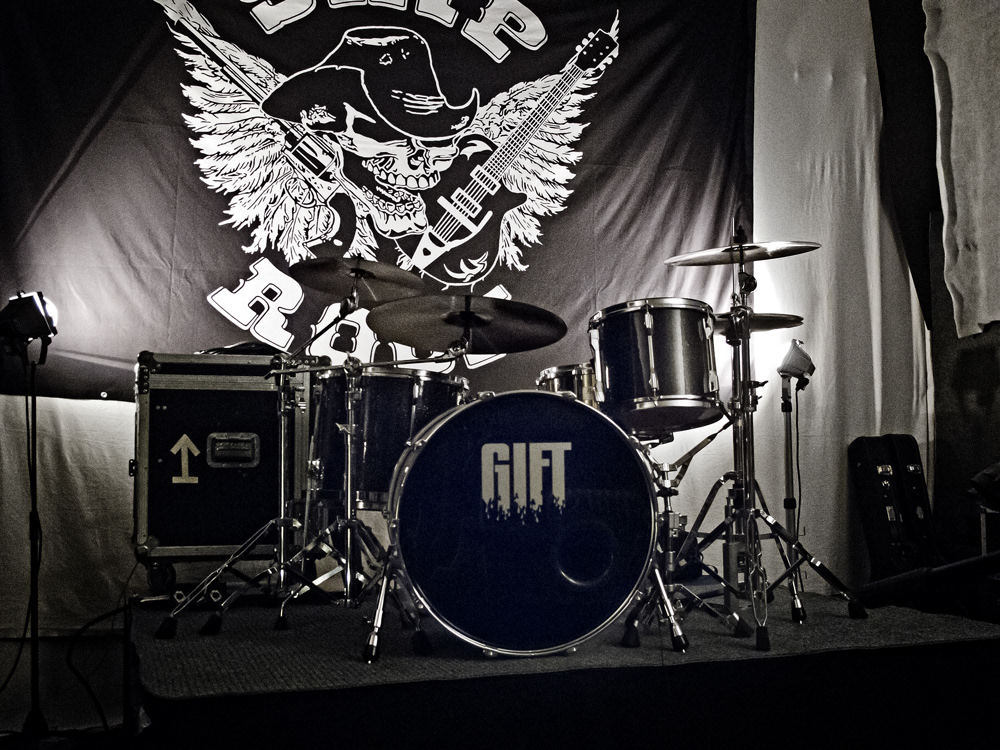 DIY Traveller Drumset
This one is special! One of my vintagedrums came with a worn Chinese shellset. Altough it was a real crappy kit, I wasn't able to trash it. As my skills in wrapping and woodwork needed some improvement, I decided to use it as a training project. This is what happened!
16"x16" / 12"x5" / 13"x6" / 14"x5", packs in threes bags, with a total weight of 32 kg (incl. stands, pedals and seat). Fits into every car and is great for rehearsing or small acoustic gigs.
Work in Progress
There are still a few drums waiting to be finished, but as you know, haste makes waste…