Sonor SQ2
14" x 6" vintage beech shell with rerings, Scandinavian birch veneer outside, die cast rims, Dual Glide strainer, 2011
14" x 5" chrome over brass, stamped 911, in excellent condition, seems that this drum was never played before
14" x 7,25" 12-ply birchwood, ca. 1988, Impala lacquer outside, Makassar veneer inside, Hella diecast rims, 12 Snap Lock lugs, throw-off II strainer
Sonor SQ2
12" x 5" medium birch shell,  Scandinavian birch veneer outside, triple flanged hoops, Dual Glide strainer, 2013 
14" x 5", 6-ply beechwood, SE (türkis/satinblue), 8 double-ended plastic lugs, ca. 1972-74, was offered with the Swinger and Action series  outfits
Sonor D471
14" x 5", 1-ply beechwood, plastic red, 16 "Teardrop" lugs, ca. 1960, is part of my red The New Beat Series  drumset
Sonor D454
14" x 5", seamless steel shell, early 1970's, one of my all time favourites… updated my gigging 454 with S-Hoops
14 x 5 " seamless ferromanganese steelshell, 10 Snap Lock lugs, 1979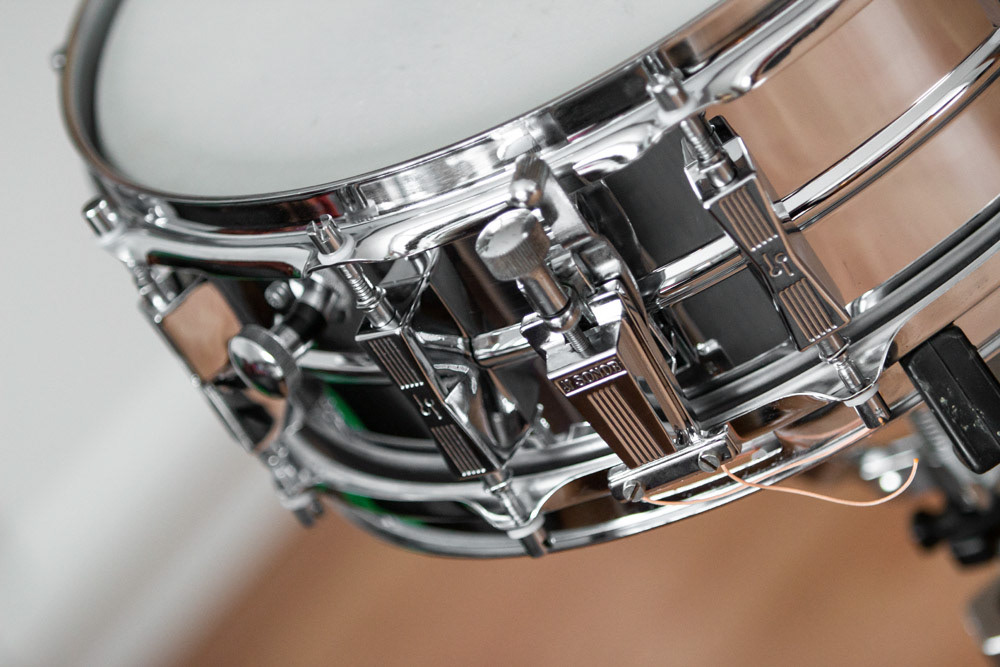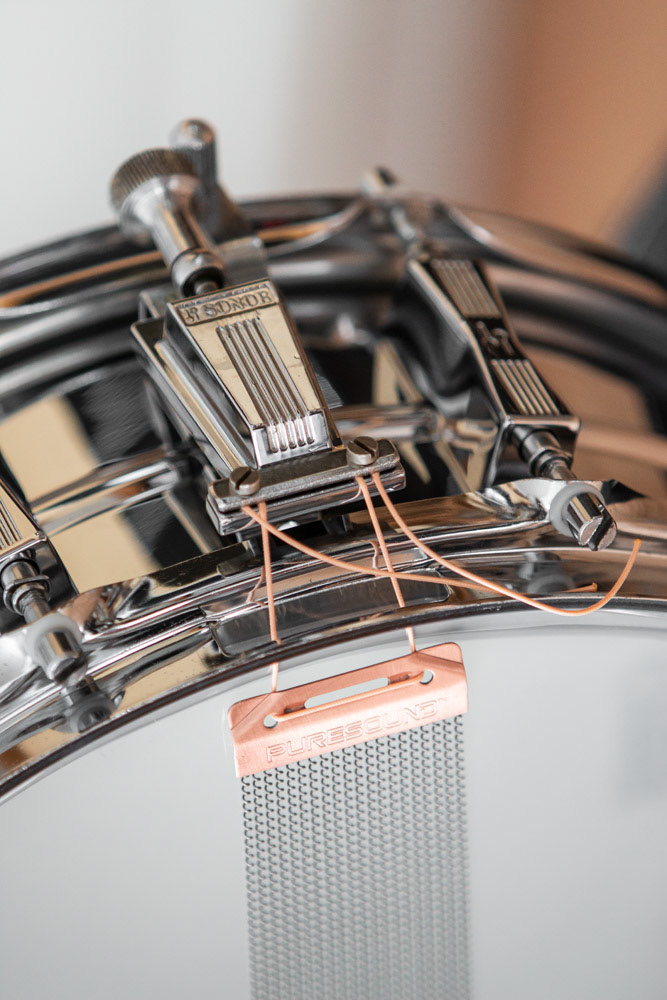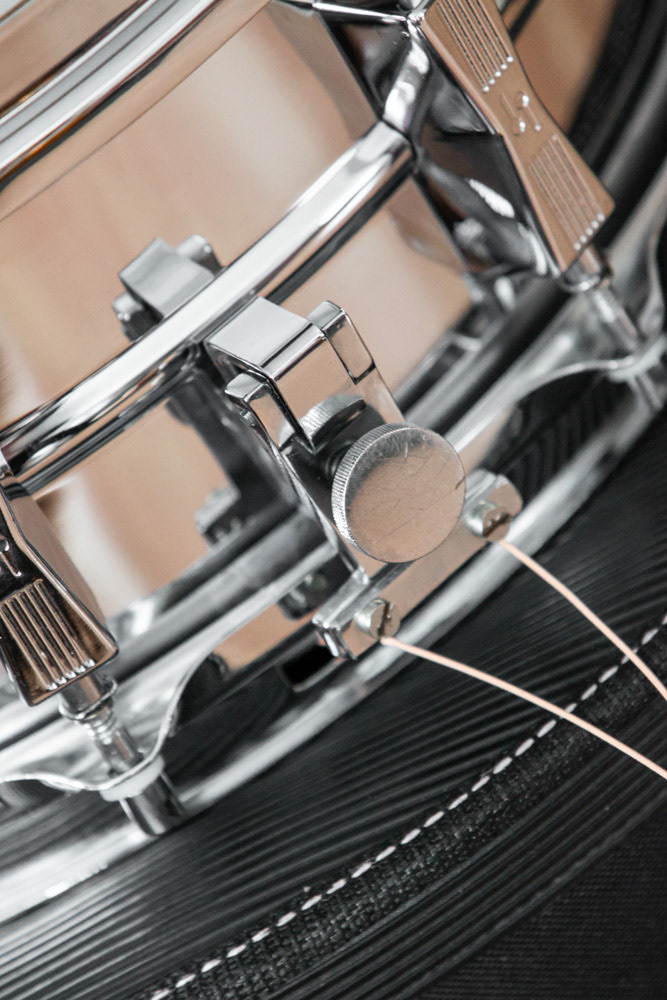 Sonor Phonic D505
14 x 5,75 " seamless ferromanganese steelshell, 10  lugs with counter nuts, 1977

Sonor Phonic D518
14" x 8", 9-ply beechwood, 10 Snap Lock lugs, CB (high gloss black), 1982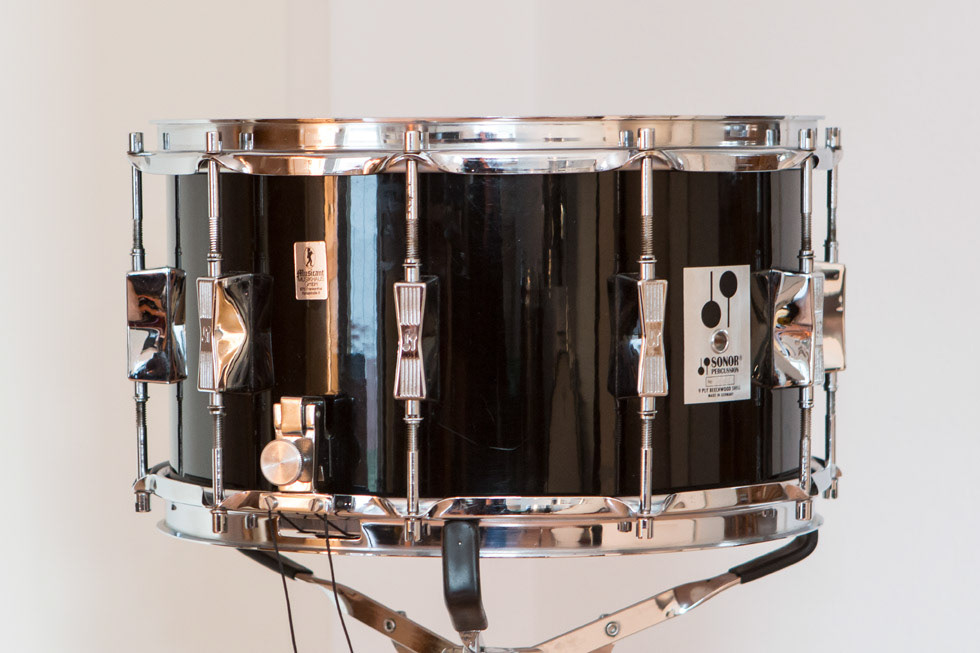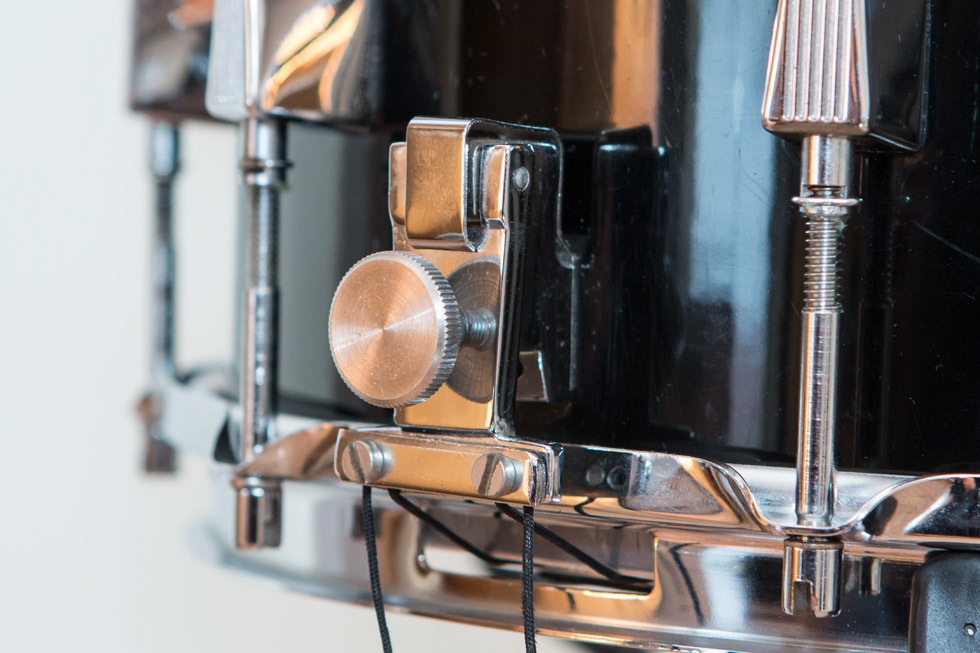 Sonor Konzertwirbeltrommel
35 x 11 cm, brass with"Fasson-Spannreifen" (not listed in cataloques), early 1930's, 6 free floating tension rods, custom designed adapter plate for the AK-Drums snare wires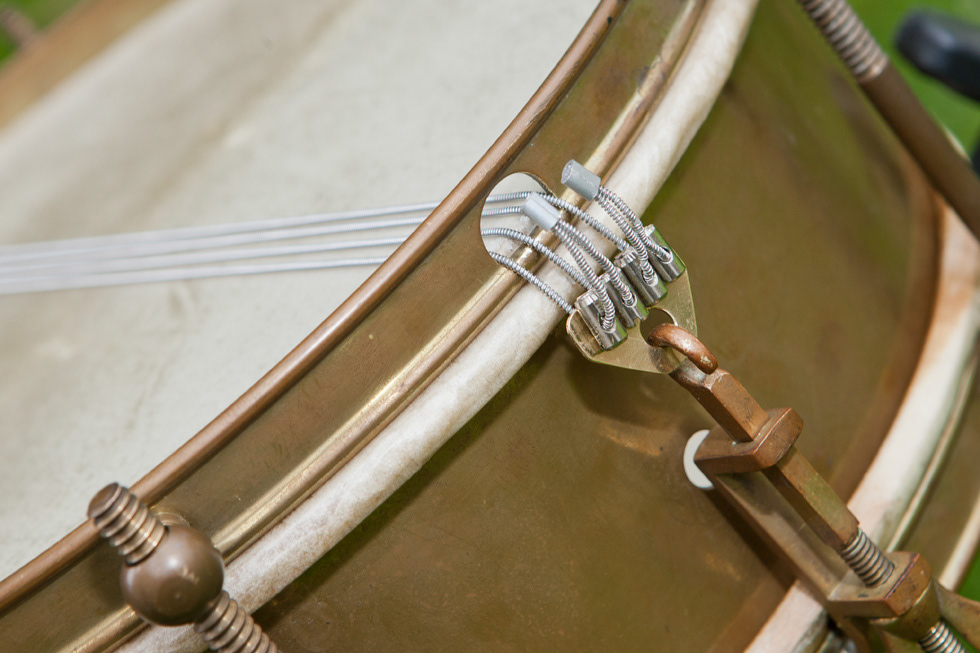 Slingerland Radio King
14" x 5,5", early 50's, 1-ply maple shell with rerings, Super strainer (clamshell), 8 Streamline lugs, brass hoops, nickel plated hardware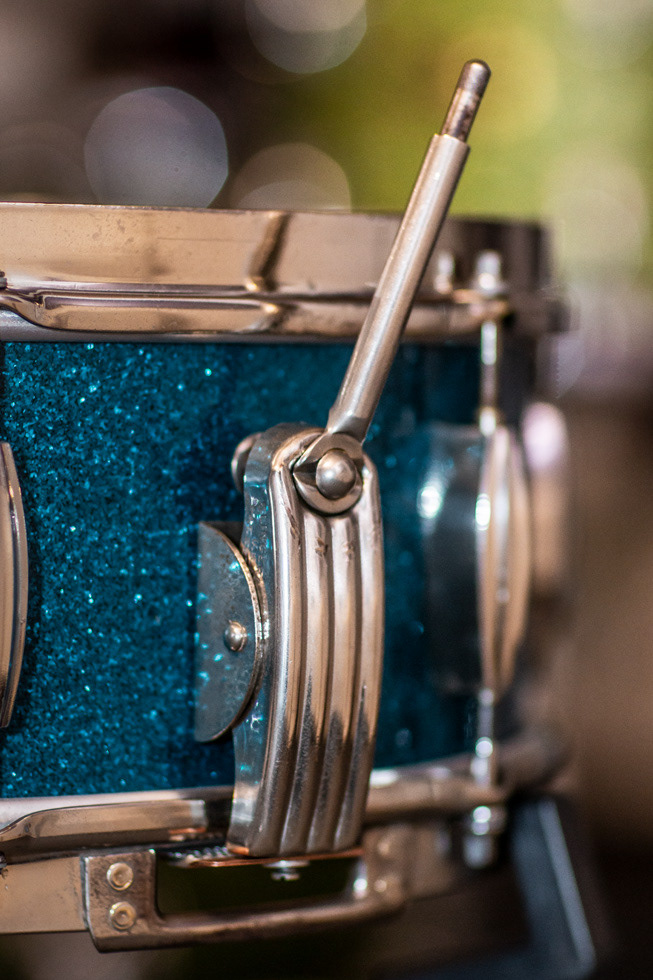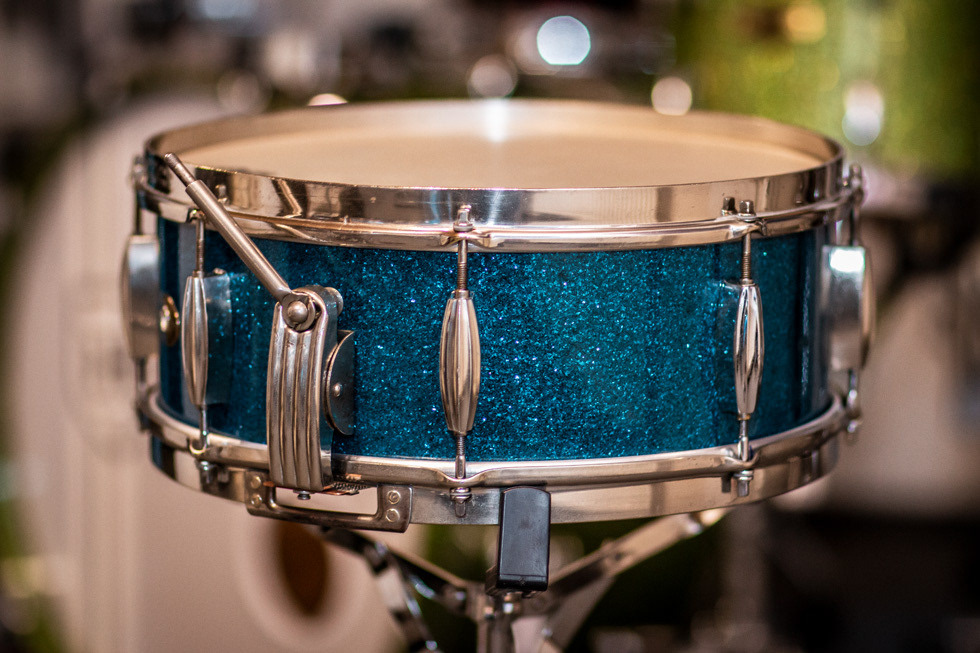 F.Baron Paris
36 x 16 cm, probably mahogany, 3-ply with rerings, early 1940's 
Pearl Free Floating
14" x 6" brass (1992) and maple (1996) shell, 10 free floating  lugs, diecast hoops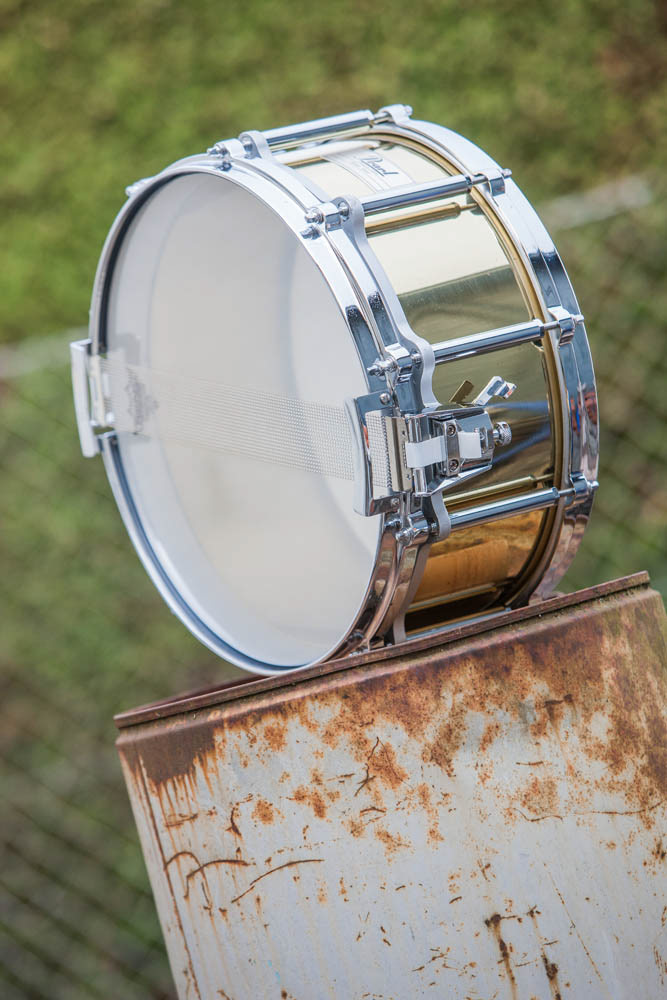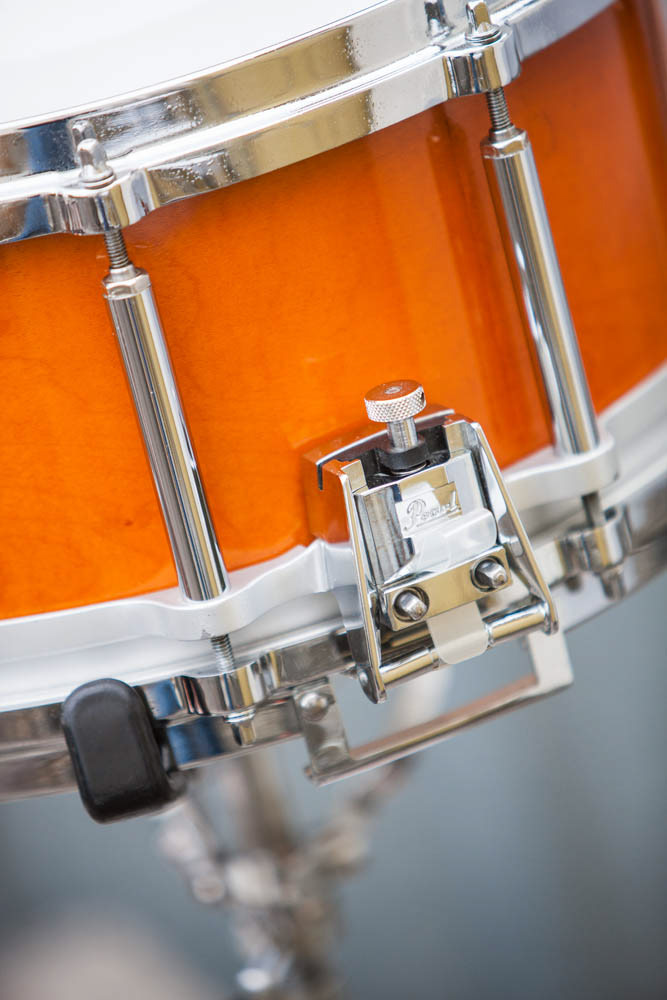 Custom Midmill Stave Snare
Boris Ritscher of Midmill drums built this 14 mm raw staveshell out of walnut plank.  The 14"x5,5" shell diameter is undersized, has sharp 45° bearing edges and Canopus vintage dry wires, which results in an extremely sensitive snare drum. The Dunnett George Way throw off, the claw hoop and the tube lugs provides a nice classic look. 
 Custom "Aluphonic"
14" x 5,5" Oriollo alushell with round bearing edge on batter side and 45° on reso side (still with raw finish), Sonor Phonic lugs, 14/8 Sonor Vintage Series Superprofil-Hoops, Wahan Variolifter 2 Strainer, Sonor 24-strands steel wires, 2015
Lefima marching drum
14" x 5", chrome over brass shell, late 1960's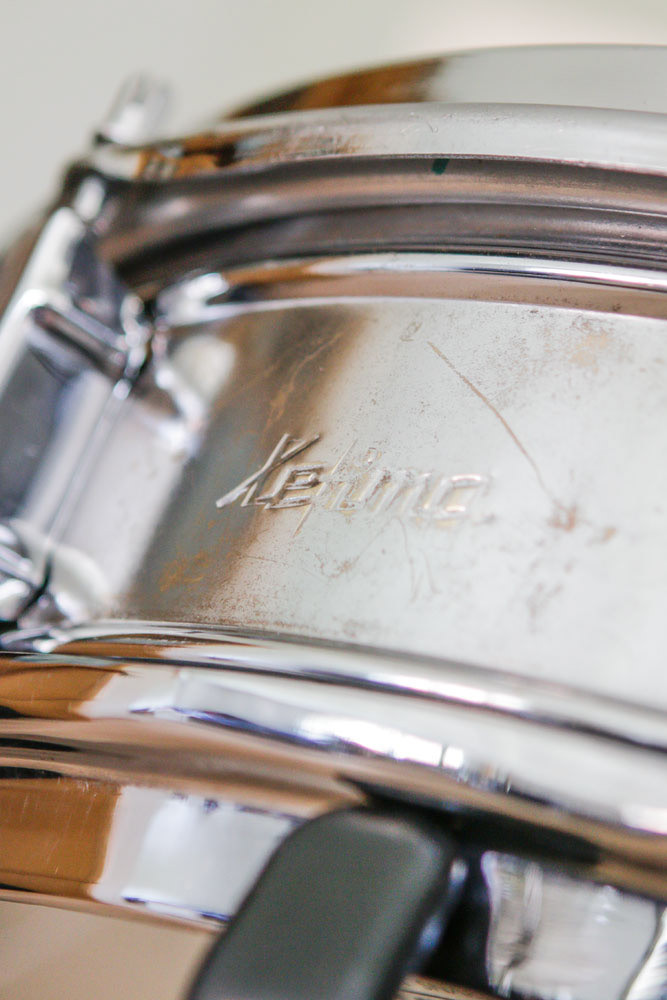 33 cm x 13 cm, pre-international, thin wood shell with rerings, late 50's/early 60's
14" x 2", ABS-shell, ca. mid 1990's
Snares in Progress
Also a few snares awaiting their completion…
The "Making of" my snare collection family picture.