UFIP 15" Class Series Trash Crash
This great sounding cymbal had a large crack. Looking for a short and highpitched sound, I cut and blended out the damaged area and put some additional holes into it. The finish is polished with steelwool and sand blasted.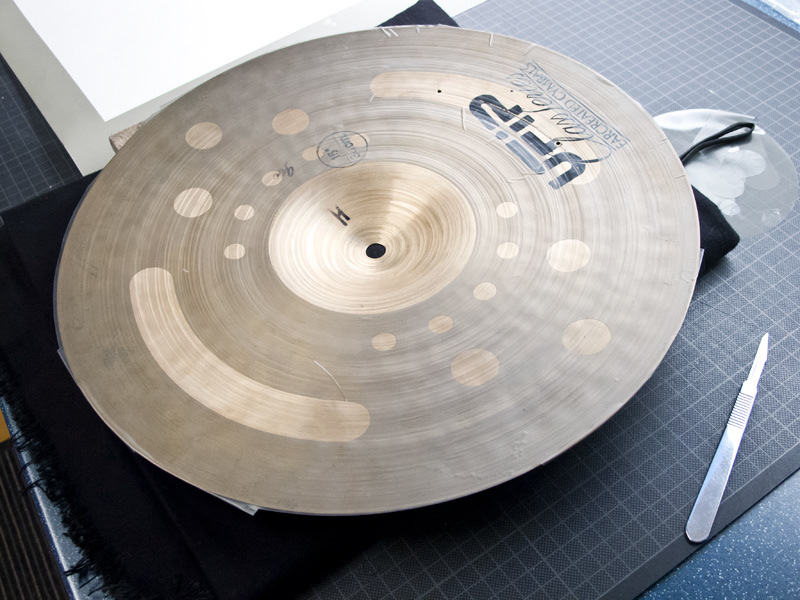 18" DIY Low Volume Cymbal
Just a tryout to get a cymbal as quiet as possible although it is playable with an authentic feel. Great cymbal for practicing jazz ride patterns. Base was a cracked 18" brass cymbal, bended out the crack set drilled holes, polished with steelwool, browned with drain cleaner, final polished with WD40.
15" Hihat Top
Another tryout… After serveral attempts I found a vintage crash which sounded really good together with a 14" Meinl Filter china crash. The cymbal was totally scratched and had an awful, dirty patina. Fixed that with a steelwool polish and browning with drain cleaner.