Pics from the Bench
Some pics of the different stages of the repair process.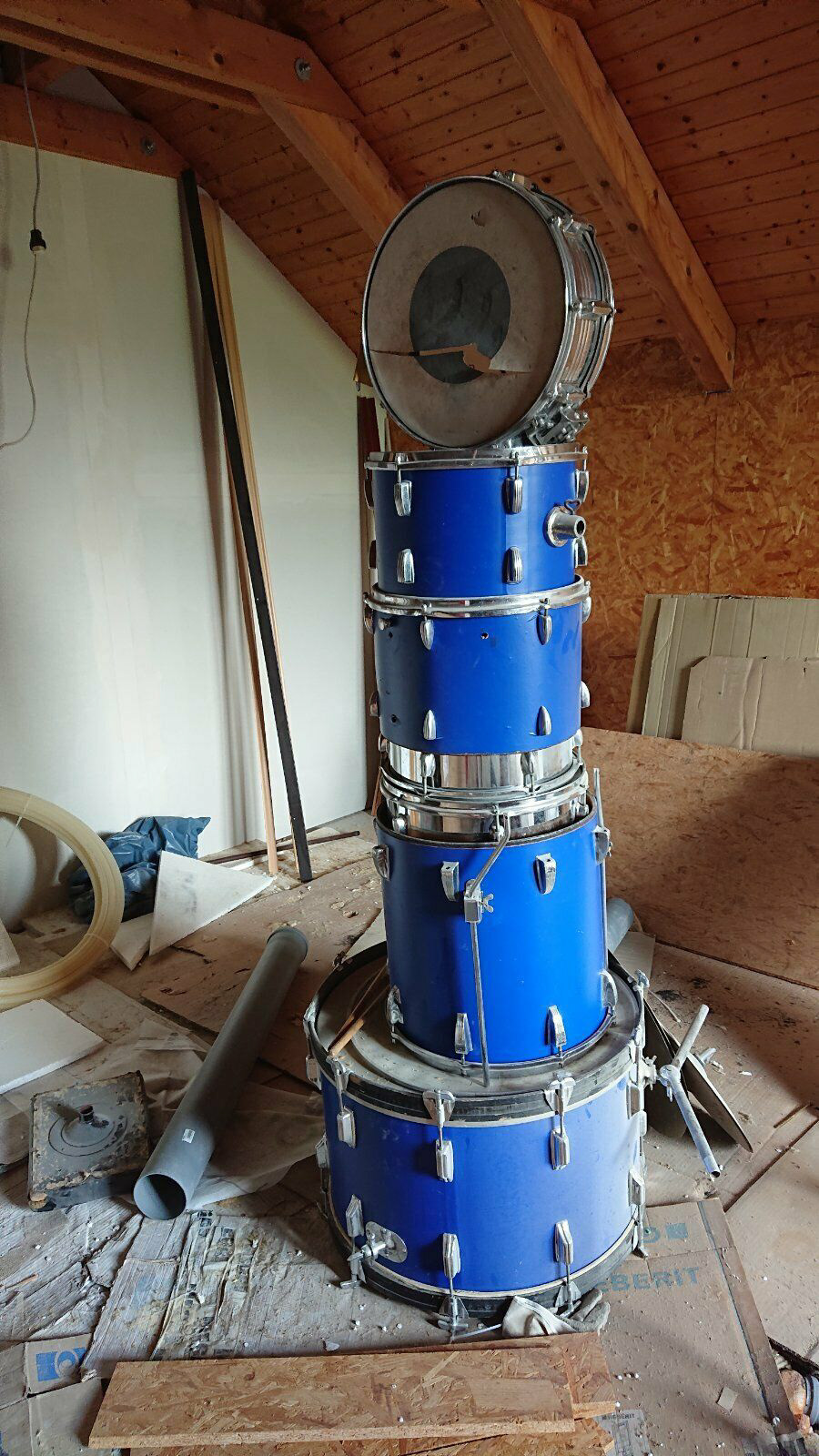 The Rogers Bass Drum in action
This fantastic sounding drum found it's way to one of my favorite German drummers, Eric Schaefer. He is a really talented and versatile musician, playing with "Das Kondensat", The New Joachim Kühn Trio or the Michael Wollny Trio. He used the Bassdrum on the actual Wollny record  "Ghosts" which was recorded in July 2022.
What Eric says…
"I already knew the sound of the Rogers 24" bass drum from the studio of my good friend, sound engineer Guy Sternberg, who incidentally also recorded and helped produce "Ghosts" with the Michael Wollny Trio. When Hebbe told me at a concert in Augsburg that he had one of those very same Rogers bass drums in his workshop to be reconditioned, I was thrilled. I was able to follow the restoration process from the photos that Hebbe sent me. Some time later I received the reconditioned bass drum. From the very first moment I laid eyes on it, I was amazed by this decades-old instrument, which Hebbe had restored to a wonderful condition. Its incomparable sound still inspires me when I'm practicing, playing concerts or in the recording studio. I think it's wonderful to give an old drum a second life in this way, especially in our fast-moving times, where everything seems to appear and disappear as if on cue."
Eric Schäfer - Drummer, Composer 
Also check out the concert videoclip of Das Kondensat at the Jazzclub Augsburg with Eric playing my Phonics.