Pics from the workbench…
Here's the place to thank my co-worker Leo. He was part of many projects and now has learned so much, that he is a really big help… big hug!!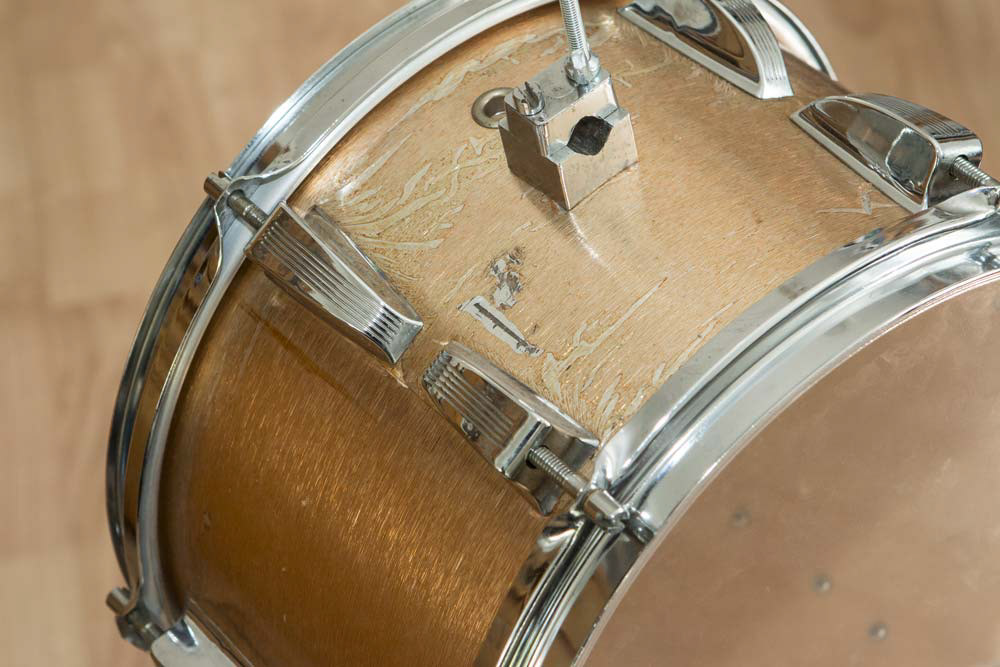 What Hartmut says…
Hebbe constructed a 'fakefour' drumset for me out of a visually heavy worn Sonor Action outfit, which now is an absolute eye-catcher and sounds unbelievably good. You can sense his passion for this type of work with this drumset!
Hartmut Welz - Audio engineer and drummer, Audioarts Welz